Hema Niranjan Winner Of Persona Mrs India Season 5 Will Go To South Korea To Represent India In Mrs Universe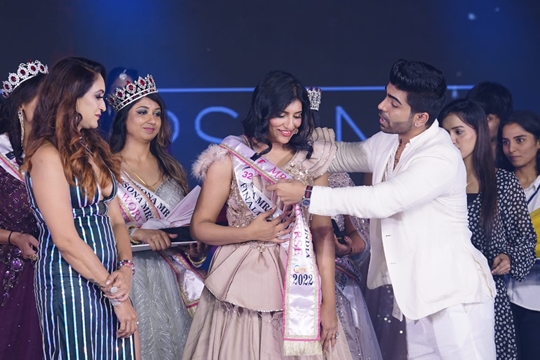 TrimakRaj Entertainment Company has started organizing Persona Mrs India. Whose directors are Priyanka Banerjee, Babita Singh Varma, and Karan Singh Prince. In 2018, these people started with Sheque Mrs India. Two years after that, it was renamed Persona Mrs India because the name seemed appropriate to take it to the grand level. This year was the fifth year of Persona Mrs India. The first season took place in Jaipur, after that it has been happening in Mumbai for four years. The winner of the first season was Dr Richa while the winner of the second season was Sarina Pani. The winner of the third season is Isha Sharma. The winner of the fourth season is Dr Shraddha Borkar Wankhede. This year the two winners of the fifth season are Persona Mrs India Universe Hema Niranjan and the other is Persona Mrs India Worldwide Snigdha Mukherjee. Both of them are going to represent India at the international level this year. It will also come on Atrangi TV.
All the winners of this beauty pageant go to international pageants to represent our country India. In December this year, Hema Niranjan will travel to South Korea to participate in Mrs Universe, where she will represent India. And Snigdha Mukherjee will go to Mrs Worldwide where she will represent India.
Let us tell you that Persona Mrs India is a famous beauty pageant to recognize and honor Indian women. It's an iconic show. Here women are respected and given a chance to represent themselves. It also has the categories of Married, Divorced, Widow and Single Mother.
https://www.youtube.com/shorts/wnYHozM8dZE
Hema Niranjan  Winner Of Persona Mrs India Season 5  Will Go To South Korea To Represent India In Mrs Universe