Just To Remember The Veteran Versatile Writer Vrajendra Gaur Behind Many Hit Movies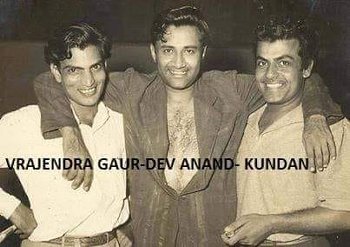 1st April Is  Writer Vrajendra Gaur's Birth Anniversary
Written By: Rajesh Gaur And Suneel Gaur
Vrajendra Gaur's birth anniversary will be observed on 1st April
In the 35 years Vrajendra Gaur was a part of the film industry, he wrote many superior films like Bimal Roy's  Parineeta, Sangram, China Town, Manzil, Teen Deviyaan, Howrah Bridge, Saraswatichandra, Sharmilee, Lal Paththar, Kati Patang, Anuraag, Geet gaata Chal, Ankhiyon Ke Jharokon Se, The Great Gambler, Dulhan Wohi Jo Piya man Bhaye, etc. For the last mentioned film he won the Filmfare awards for best screenplay and  dialogue.
Gaur had also directed a lone film called "Kasturi"in which film maker Shakti Samanta was his assistant. Despite Kasturi doing well Gaur did not direct a film again and returned to his first love writing. He passed on the subsequent offers of direction to Shakti.
From the vast majority of stars Vrajendra Gaur, wrote a number of films  Dev Anand,  including 'Jaali Note', 'Manzil', 'Baarish', 'Sarhad', 'Teen Deviyaan', 'Baat Ek Raat Ki', 'Mahal', 'Duniya', 'Pyar Mohabbat', ''Warrant', etc.
Dev Anand had once said  that Vrajendra Gaur was a rare talent who could write a particular scene in different ways. He was a champion at writing court scenes for Dev Anand.
Amitabh Bachchan ji was another dear friend of Gaur.saab. in his tribute to Gaur saab  Amitabh ji has  said "who can forget a great screenwriter like the late Vrajendra Gaur. He is still remembered for his valuable contribution to the Hindi film industry. I have fond memories of him and the times we spent together. He brought such wonderful humanity and pathos to his writings. I respected both the man and his work tremendously"
Whenever Vrajendra Gaur invited his close friends from the film industry to attend  a party on the occassion of his birthday his friends thought that Gaur was playing a prank  on them ,being 1st April. But this misunderstanding was cleared after some time when Gaur saab's friends realized that it was indeed Vrajendra Gaur ji's birthday.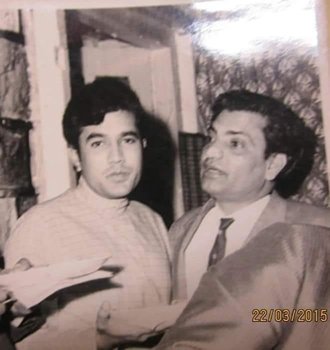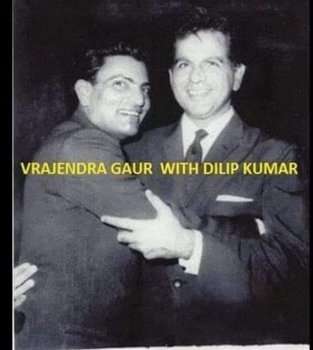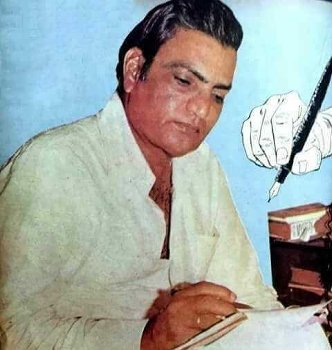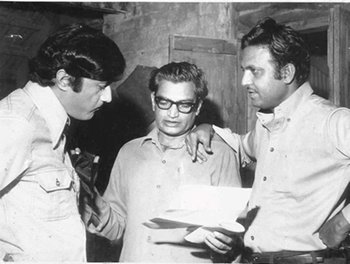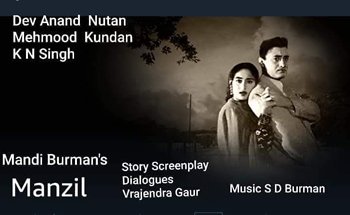 Just To Remember  The Veteran Versatile Writer Vrajendra Gaur  Behind Many Hit Movies