Shilpa Choudhary Is All Set To Make A Grand Entry In Bollywood After Worked In Ad World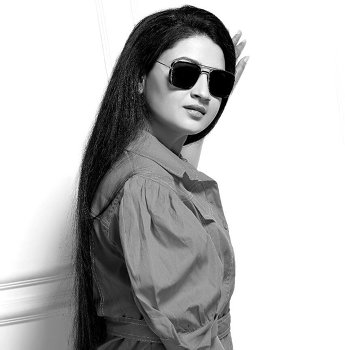 Artists moving from the ad world to the Bollywood world have carved a niche for themselves in the industry. Very beautiful and cute looking Shilpa Choudhary has worked in a few ad films, web series and music videos and is now ready to enter the corridors of Bollywood.
Shilpa Choudhary's eyes speak volumes. She has a busy schedule for print shoots for several big brands. Her look is lovely and her face radiates innocence. She is also doing many big budget web series as well as working in Punjabi and Marathi albums apart from Hindi.
Shilpa Choudhary, who has proves her acting abilities in many ad films and music videos, is without any film background, but she has won fame in Mumbai on the strength of her hard work and talent.
Shilpa Choudhary, a resident of Nagpur, has been living in Mumbai for the past several years. She has been a part of a lot of print shoots and catalog shoots and has carved a niche for herself as a model. Her favorite hero in Bollywood is Salman Khan and she wishes to share the screen with him once.
The look of Shilpa Choudhary, who belongs to the theater background, is very attractive. She is also very active on social media. Her fan following on social media is huge.
Shilpa Choudhary Is All Set To Make A Grand Entry In Bollywood After Worked In Ad World