PALKEIN Song Stars Sahil Akhtar Khan And Shweta Dubey And Have Managed To Feel Fresh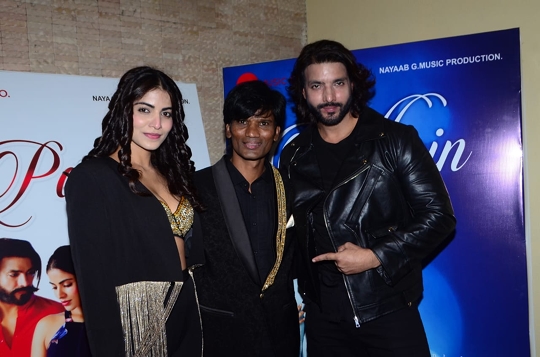 PALKEIN reminiscent of the 90s Mumbai. Every company brings a new song in the festive season. So Zee Music Company also released a new song Palkein. This song is sung by Srijit in a sultry melodious voice. While this song reminded me of 90's melody, Srijit's voice reminisced Kumar Sanu.
The PALKEIN are decorated with melodious music by Nayaab Ali Khan, son of well-known musician Ghulam Ali. The romantic lyrics of the song are penned by Naveen Neer, who is giving peace to Ashiko, who is in love with love, every person who is in love will feel like his own. Sahil Akhtar Khan and Shweta Dubey are seen in the video of this song, who despite being new, have done a great job and have managed to feel fresh. This video has been directed by Nayaab G,but has been decorated with his choreography by Vikram Borade.
Vikram is the son of Jai Borade, who has worked as a choreographer in many hit films including the successful films like Maine Pyar Kiya, who has choreographed videos for many star singers in the past as well. Many films are also on his release. This song is getting good love and is getting one lakh views on the first day itself. The  release party of this song was held at Classic Raheja Club located in Andheri West. Where many well-known faces of the industry including actor-comedian Sunil Pal participated.
Everyone congratulated Nayaab  and his entire team. On this occasion everyone shared experiences related to this song. The music director of this song, Nayaab and producer Sargam thanked Zee Music and said that we will continue to make albums with Zee in future also.The event was anchored by Priyanjali Thakur.
PALKEIN Song Eyelashes Reminiscent Of The 90s Mumbai