Director Alok Shrivastava's DARD E TANHAAI Music Video Gets 3 Million+ views in 2 days Album Released by Panorama Music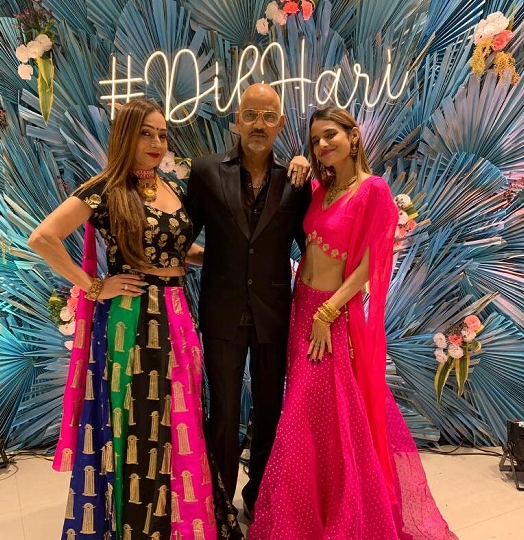 Mr. Alok Shrivastava says " it was a wonderful experience working with Panorama Music and its incredible team like Mr. Rajesh B Menon , Mr. Murli Chatwani , Mr. Jameel and Mr.  Chandrasekhar. Now a days new and upcoming talent invest lots of efforts and money to make a music video and finally they end up either showcasing it on a lesser known music channel or on their own YouTube channel except a few who are well connected with the racket companies.
But in my case after directing Hindi feature films I got an opportunity to write and direct " Dard E Tanhaai" a music video with music composer Nikhil featuring debutant Namrata Sharma, Ashmit Shrivastava and Mandeep Gujjar of Roadies fame. Since this is my second lyrics after my directed and produced film 'End Counter' I tried my best to put my heart and soul into the song. Finally after the video was shot I started looking for a known music platform who can promote and do justice to the music video. By the blessings of almighty and our hard and sincere efforts I was introduced to Panorama Music by Mr. Nikhil.
They saw the video and immediately decided to launch it on their reputed channel. For me the cake was cut and finally it released with bumper response on Panorama Music Channel. I am grateful to the team of Panorama Music for promoting and distributing the music video in the best possible way. Moral of the story is that still there are music companies who are ready to welcome the new talent provided they like the artwork of the artist.
Also I am thankful to my friend Nikhil for lending his support by working hard on the song composition and the result is in front of us. Yes if I like the song whether it be written it by me or any other lyrics writer I will definitely direct it.
Miss Masala Dosa a Hindi feature Film is ready for release says director Alok Shrivastava
Dilip Sethi(Online News Reporter)
Director Alok Shrivastava's DARD E TANHAAI Music Video Gets 3 Million+ views in 2 days Album Released by Panorama Music