Teri Aashiqui Mein Hindi Album Video Song Starring Shantanu Bhamare And Elena Tuteja Releasing on Thursday 3rd February 2022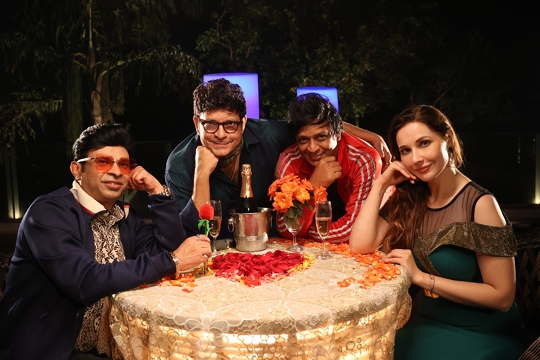 Wait is over, ' Teri Aashiqui Mein' Shantanu Bhamare (शांतनु भामरे) -Elena Tuteja (Romantic Couple ) Starreer – Hindi Video Song Album "Teri Aashiqui Mein" Releasing on Thursday 3rd February 2022!
The Romantic & Sensational Hindi Video Song Album Teri Aashiqui Mein made under the banner of Shan Se Entertainment , Produced by Shantanu Bhamare (शांतनु भामरे) & Presented By Sanjay Amaan, Ssan Music is releasing on 3rd Jan2022! Posters & Teasers will released this week on all the Social Media platforms & the Album will be released on  Thursday 3rd February 2022 !  It will be a lovely treat for the Audiences in coming Valentine's Week!
'Teri Aashiqui Mein' Song sung by famous Bollywood Singer Aaman Trikha, Directed by Rajeev Chaudhari ( ' Beiimaan Love'& 'RED' fame), choreographed by famous Jeet Singh (who has worked with Remo D'souza), cinematographed by DOP Akram Khan (who has worked with Veteran Super Star Rajesh Khanna), Editing done by Famous Parth Bhatt who does editing of Himesh Reshammiya albums, DI & VFX done my famous Amit Jalan – Image Devices.
The song is so addictive that audiences all over the world  will watch & hear it on various platforms for years!
Teri Aashiqui Mein Stars gorgeous Bollywood actress Elena Tuteja, who was born in  Moscow, Russia and has achieved a lot of glories as an international Model and actress, and is paired opposite evergreen, dashing & Multi talented Actor Shantanu Bhamare (शांतनु भामरे).
Other than video it will be also released in audio format in 3 flavors, one in duet, another one is solo & International track (just Music) for different flavors of audio. Audio will be released on Amazon Music, MX Player, YouTube Music, Gana, JioSavan, Spotify, Hungama Music, iTune Store, JioSaavn, Resso, SoundCloud, Wynk, and many other platforms.
Shantanu Bhamare (शांतनु भामरे), who is a mix of art and commerce, he did debut in  Rajeev Choudhary and Ashok Tyagi film RED against famous Kamlesh Sawant (Drishyam fame worked with Ajay Deegan & with Amitabh Bachchan Ji in Bhoothnath Returns, etc.) Kamlesh all praises Shantanu (शांतनु )'s work in RED, This significant role of a Jailer is portrayed by Shantanu (शांतनु) is coming up as highlight of the film – RED !  Shantanu (शांतनु), being a stage & theatre artist was able to enact this powerful role of a jailer in front of veteran actor Kamlesh Sawant without any retake!
Now in this Teri Aashiqui Mein Most Romantic & Sensational Bollywood Video you will see him in different mood and doing romance and doing sensational scenes with gorgeous Elena Tuteja. He is all up to doing different roles let it be serious ones, romantic ones, comedy ones as he trained and multi-talented actor !
Shantanu (शांतनु) has just entered in Bollywood i.e Hindi Film Industry in the first inning only he has following 3 projects in his hand, which is incredible. Many top production houses / banners are inviting him and welcoming him as an Actor / Producer / Co-Producer in their upcoming Hindi Feature Films.
1) RED Hindi Feature Film with Shakti Kapoor, Krushna Abhishek and Payal Ghosh, he is Co-Producer & Actor – it's under production. Under banner of Avanti Prajakta Arts.
2) Half Satya i.e. Half Truth – A Hindi Feature Film, in which Shantanu (शांतनु)  will play significant role
3) Teri Aashiqui Mein – Romantic Video Song Album, which will be Romantic and most Sensational ever sung by famous Bollywood singer Aaman Trikha. He Sole Producer. In this album as well he is an actor against famous female actor – Elena Tuteja (Elena is a Bollywood and TV actress, born and raised in Moscow, Russia. She starred in Bollywood movie Kehta Hai Yeh Dil (2020), while her upcoming English movie trailer Killing Myself was recently launched by Sonu Sood.) from Bollywood film industry.
It clearly indicates that Shantanu (शांतनु) is a rising star in Bollywood who is both Producer and an Actor and he is among discussions in Bollywood.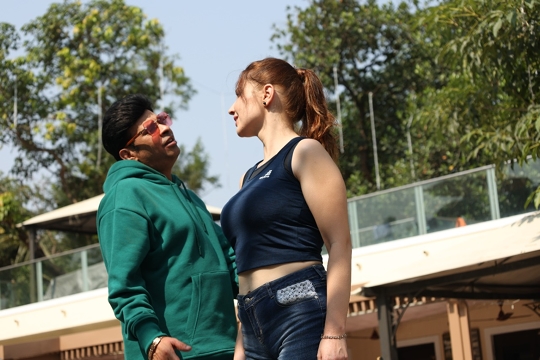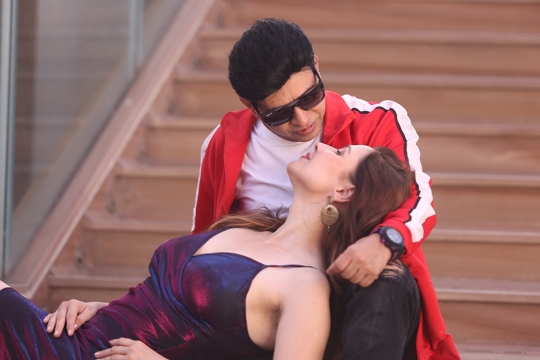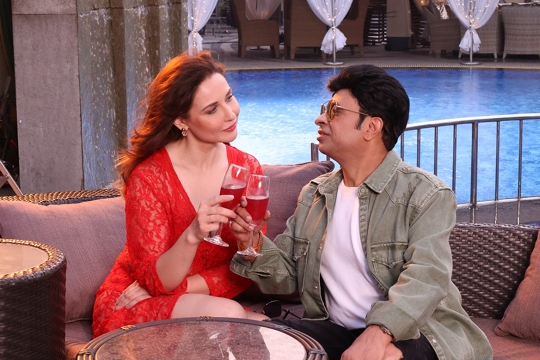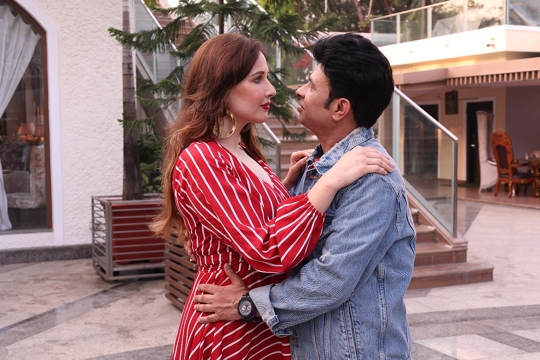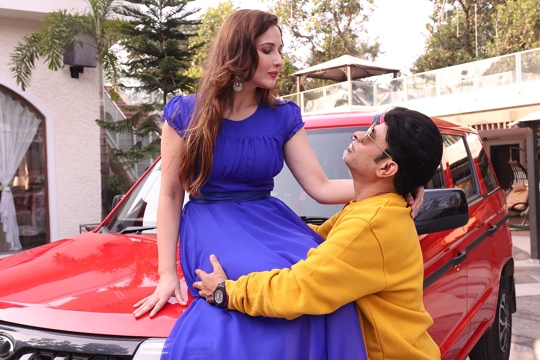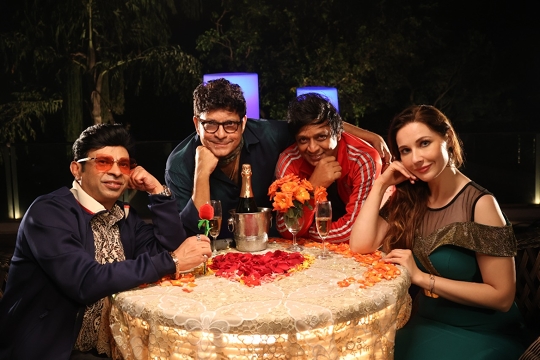 Shantanu Bhamare  – Elena Tuteja  Starreer – Hindi Album Video Song Teri Aashiqui Mein Video Song Releasing on Thursday 3rd February 2022