Rainbow Art World Presents MULTIPLE FORMS Art Exhibition By 29 Artists In Cymroza Art Gallery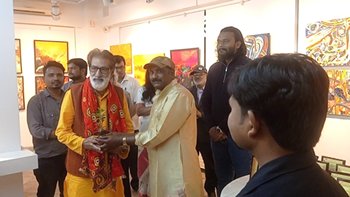 From: 14th to 16th April 2023
Rainbow Art World Presents
"MULTIPLE FORMS"
The National Contemporary Art Exhibition & Awards
VENUE:
Cymroza Art Gallery
72, Bhulabhai Desai Road,
Breach Candy, Mumbai 400 026
Timing: 11am to 7pm.
Contact: +91  92131 50146, 97111 50162
Email: rainbowartworldinfo@gmail.com
Rainbow Art World is organizing – ''MULTIPLE FORMS'' National Contemporary Art Exhibition & Awards. 29 most famous Contemporary Artists of 3 Generations are participating in this show, who are from every State of India.
This show was inaugurated on 14th April 2023 By
Special GUEST
Sri Rohan Gaikwad
Chairman NYRA foundation, Cyber security expert,
TedX speaker & Forbes business council member
GUEST OF HONOUR
Dr. Deepak Khandekar
Film Director, Actor, Writers & Author
New Mumbai
Sri Prithvi Soni
Eminent Visual Artist
Goregaon, Mumbai
This show is curated by India's well-known Curator – Virendra Kumar
Rainbow Art World is a group of contemporary artists to fulfill artists dreams and to provide a platform to those artists working in various media in the field of Contemporary Art. Virendra Kumar is the Founder of Rainbow Art World Artists Group. He is a well known Indian curator and Visual Artist based in Delhi and working across all over world for the last fifteen years. Rainbow Art World has organized several exhibitions in the last several years and participates in several National & International festivals and Art fairs. Rainbow Art World focuses on vibrancy, sensitivity, richness and the depth of art. It highlights the creative nuances of artists with their varied styles, mediums and imagination. It portrays work of established, mid-level and New artists, giving an opportunity to the artist to sell his/her work to different profiles of art lovers and investors. A wide range of selection in paintings of outstanding quality, affordable prices and exceptional value are available. Rainbow Art World is trying to exhibit their Art and give them a global exposure. Rainbow Art World has become a vision and objective for promoting Art and Artists with all efforts and supports from art lovers and milestones in this field. Art is a medium that needs no language and transcends all borders. We are once again coming to you by organizing this national contemporary art Exhibition & Awards with a hope to explore a National arena in future 29 Eminent and well-known Contemporary Artists from our country are participating in this National Exhibition.
Participating Artists: – Ajith Kumar,  Anindita Kishore, Atul Padia, Babita Barooah Das, Bharti S. Lashkari, Dhruv Kumar, Dr. Pankaj Malukar, Harpal Singh  Chauhan, Hemlata Keshari, Jaspreet  Mohan Singh, K. Rajendra Kumar, Manish Joshi, Meenaketan Pattnaik, Mona Jain, Mriganka Mouli Mukherjee, Puja Kumari, Puspanjali Panda, Ramesh Joshi, Rekha Kumari, Shalini Patel, Shashikant Bhomavat, Shelle Mustajab,  Sumati Gangopadhyay, Sunny K Dagar,  Vipul Gulati, Virendra Kumar, Adweta Pradhan, Omkar Sathe, Vania Bhatiya.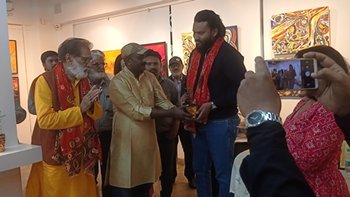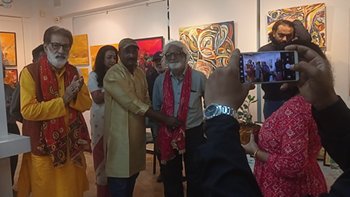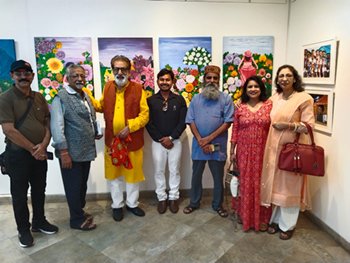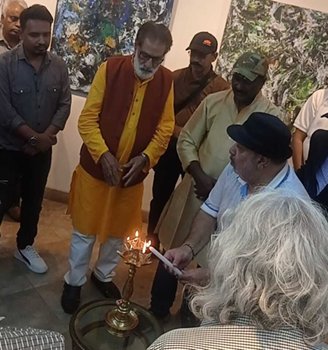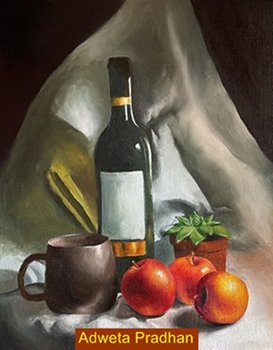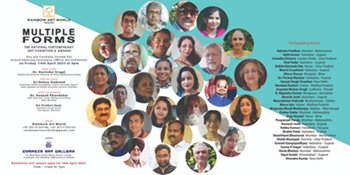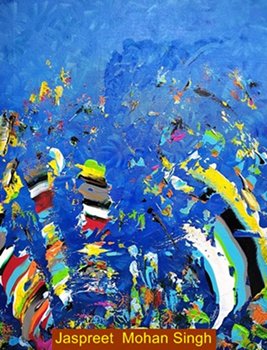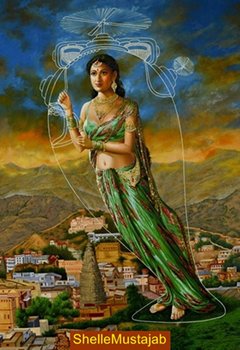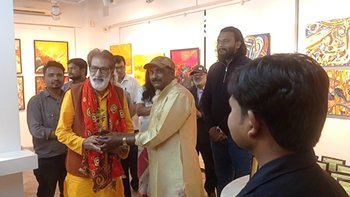 Rainbow Art World Presents MULTIPLE FORMS Art Exhibition By 29 Artists In Cymroza Art Gallery