DPIAF – Founder And Chairman Mr Kalyanji Jana Has Visited Raipur Capital Of Chattisgarh And Guwahati Capital Of Assam To Meet Political Leaders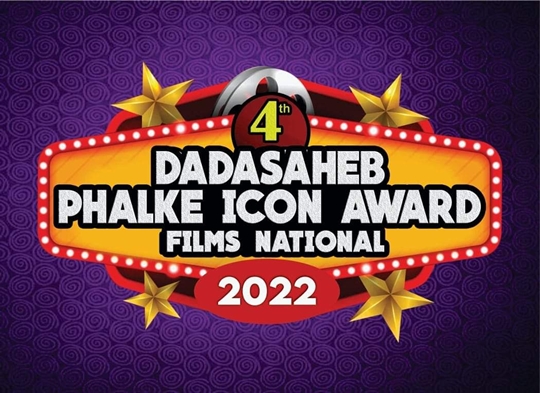 DPIAF – Founder and Chairman Mr.Kalyanji Jana has visited Raipur capital of Chattisgarh and Guwahati capital of Assam to meet Political leader and also they have been invited for the upcoming very prestigious award show  4th Dadasaheb Phalke Icon Award Films National which will be going to held on 24th November 2022 at Mumbai.
All this political leader have been invited as an Guest Of Honour for this superhit award show and also been honoured by giving a Token Of Appreciation certificates of this organisation.
In meeting is has been discussed about
Shri Dadasaheb Phalkeji who is a  God Father of our Indian Bollywood industry and there is no statue of his in any state.Along with this there we will be also organizing an event in all this state in name of DPIAF – Life style Iconic Award, DPIAF – Chattisgarh Iconic Award, DPIAF – Assam Iconic Award and DPIAF – Miss and Mrs. Indian Cultural Fashion Show.This meeting has been done with all this political leader and their name is
BJP Senior Leader of Tripura State,
Ex CM & Member of Parliament Rajya Sabha Shri Biplab Kumar Deb Ji,
Chairperson of Mahila Aayog from Assam State (Cabinet Minister),
Dr. (Smt.) Hema Prova Borthakur ji,
Dr. S N Bhowmik (Ph.D)
(Principal private secretary to the governor of Assam)
Shri Dilip Dasji (Deputy Chairman Tourism Vibhag Assam),
BJP Senior Political Leader,
BJP National Vice President and Ex CM of Chhattisgarh Shri Raman Singh Ji,
BJP Senior Political Leader, BJP State President of Chhattisgarh and Mp Shri Arun Sao Ji,
Political Leader and Mayor of Raipur Shri Aijaz Dhebar Ji,
On this occasion, there was also a presence of DPIAF- Assam State President and Assam Film Industry Director and Producer Lord Das Ji,
DPIAF-Brand Ambassador, Social Worker, Famous Doctor of Chhattisgarh, Multi-talented Dr. Ajay Sahai Ji,
DPIAF- State President Sukhbir Singh Singhotra Ji,
And Social Worker Lucky Lalwani Ji,
Thank you so much my all DPIAF- Team Member & Global President Ankita Jana Ji,
National President Bheru Jain Ji.
Dadasaheb Phalke Icon Award Films Organisation Presents
Our Upcoming Events
24th November 2022 Mumbai
4th Dadasaheb Phalke Icon Award Films – DPIAF
&
DPIAF – Life Style Iconic Award
At Mumbai (Maharashtra)
24th December 2022 Mumbai
3rd Chhatrapati Shivaji Maharaj Gaurav Award
9th Darshnik Mumbai Press Media Award
&
Mumbai Police Icon Achiever Award 2022
At Mumbai (Maharashtra)
24th February 2023 (Dubai)
2nd Dadasaheb Phalke Icon Award Films International 2023,
2nd DPIAF- Life Style Iconic Award,
DPIAF- Short film festival International
&
DPIAF- Miss & Mrs India & Dubai Cultural International Fashion Show 2022
(We Are Representing 28 State Of India & 7 State Of UAE Tourism and Culture)
At Dubai (UAE) 2023
For Nomination And Sponsor
Contact details
9167827020/8169461311
Blessing me and support me
Jay Hind
Har Har Mahadev
DPIAF – Founder And Chairman Mr  Kalyanji Jana Has  Visited Raipur Capital Of Chattisgarh And Guwahati Capital Of Assam To Meet Political Leaders