Gandhibhavan Trust Honours Sohan Roy with Sathyan National Film Award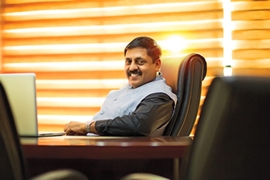 The award of the Sathyan National Film Award by the Gandhi Bhavan Trust, named after the great actor Sathyan of Malayalam, will be presented to Hollywood director, poet and founder chairman of Aries Group of companies Sohan Roy. The award is in recognition of Sohan Roy's contribution to the world film industry. Kerala Governor Arif Mohammed Khan will present the Award to Sohan Roy at 4 pm on January 14, 2020.
Sohan Roy is the founder director of Indywood, a 10 billion U.S.dollar project. His tireless efforts in promoting Indian cinema to global standards are notable for the Indian cinema Industry. Also, a lots of artists have made their way into cinema through Indywood.